4-Day Freediving Master Retreat Level Three Mornington Peninsula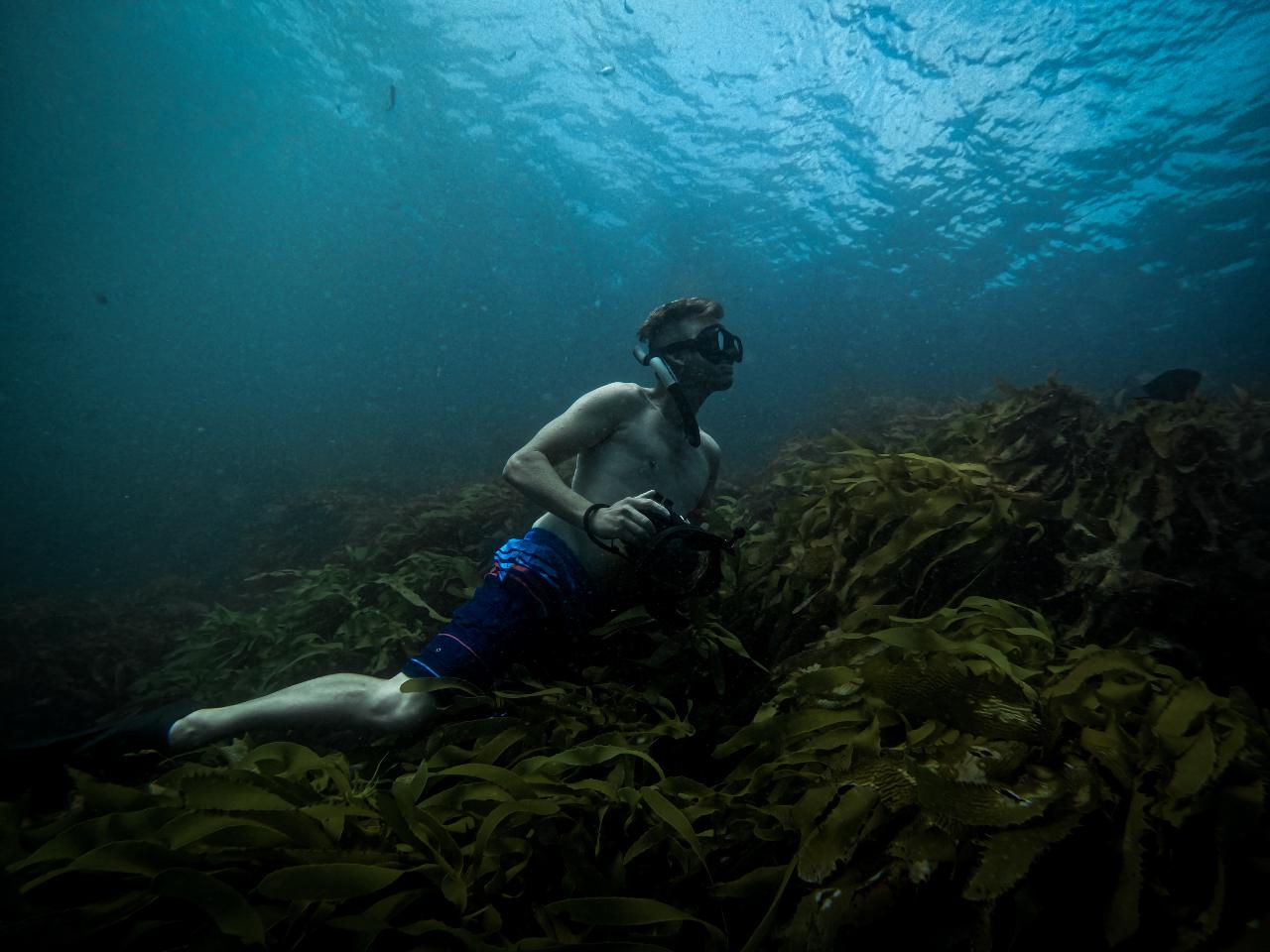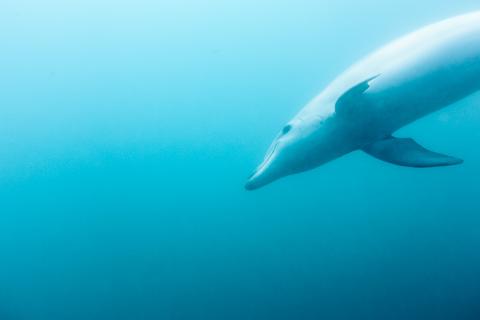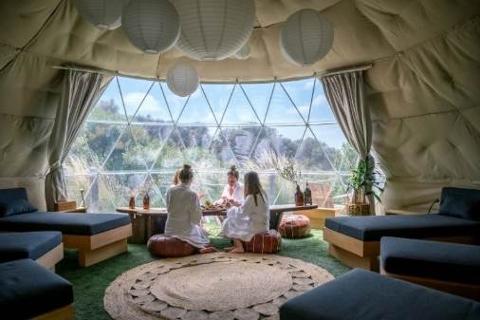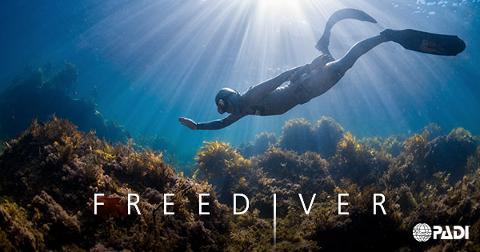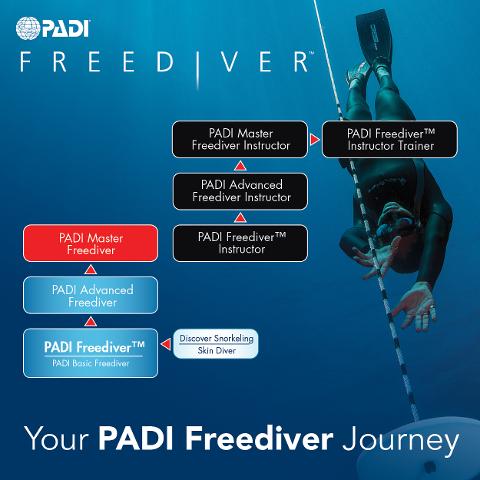 Duration: 4 Days (approx.)
Location: Fingal, VIC
Product code: 4D-PFL3-RTRT-BUD
4-DAY MASTER FREEDIVING RETREAT LEVEL 3
Mastery comes as we lose the idea that we are separate from the sea and the marine life at home within it. Instinctively we become an undeniable participant in Nature, no longer a spectator. The transition from seeing from our inner world outwards and taking in the outer sea environment and trying to make sense of it, that becomes borderless, as you become one with the water itself, immersing in similar ways to the seals, fish & dolphins that share their habitat with you.

Course Location: Mornington Peninsula, VIC
Ideal for Level Two certified freedivers comfortable diving to -20m interested in developing a stronger mind + body + breathwork connectedness.
This third level master retreat enhances the mind + body + breathwork connection through the freediving techniques and meditation skills to enable you to express yourself intuitively, without the hurdles we typically create for ourselves.

Deeper relaxation, more advanced equalisation and freediving depth techniques free you from the blocks of ambitions, quests or objectives. Performing depth line-diving free-fall with time to embrace the joy of the underwater world and the opportunity to immerse with seals and dolphins.
Define your freediving future with your PADI Freediving Instructor Trainer, Marlon Quinn, and become intuitively connected with the sea. Upon successful completion earn a PADI Master Freediver Level Three Certification at session's end, which also qualifies you to act as an Assistant Instructor for certain PADI Freediver courses alongside a qualified instructor.

Meet Your Instructor
Marlon Quinn - PADI Freediver Instructor Trainer
Let the water flow around you and learn to see within on a specialist retreat led by former IT Executive turned Sea Changer, Freediving Instructor Trainer, RIB Pilot and Dolphin & Seal Tour Host, Marlon Quinn.
He himself was not a natural freediver. Having feinted at the pool from cold as a young child. On another occasion being rushed to hospital unable to breathe, feeling as if suffocating. Being crushed to expiration by wayward teens in a game of stacks-on. Surely not the core foundations to holding one's breath.
As an adult though, he at last found the sea, only to encounter a stingray head-on and retreat with fright. This was the catalyst though, to learn with the world's best freedivers, the modern gods of the sea, where he found beauty and peace within himself, on one breath, freediving deep into the blue sea. In 2013 Marlon founded the Melbourne Freedivers Club and since 2014 Marlon has evoked the true passion of the water, providing freediving courses across Victoria, Tasmania, South Australia and Western Australia. Going on to develop a multi-award winning dolphin & seal tour RIB charter operator and recognised premiere PADI Freediver Centre.
Highlights
This third level master retreat guides you towards discovering the ultimate in freediving, when you feel as if you are part of the marine environment, not merely a visitor. With your new inner understanding, and the physical skills to move freely about the water unrestrained, you are freed to intuitively move about and instinctively find your stronger connection with Nature on this 4-day master water wellness breathwork, mindfulness & freediving retreat for just six guests.

Supportive & Stress Free Learning: Develop step by step with your dedicated instructor and reach PADI Freediver certification without pressure of performance
Swim with Dolphins & Seals: Find your inner dolphin, enjoy freedive line-diving coaching in groups of three, and after the opportunity to immerse with fish, seals and dolphins
Breathwork & Balance: Guided breathwork and meditation sessions to develop a new relationship between you and your breath, breathing and breathhold confidence
Immersion Tools for Every Day: Floating effortlessly, begin to see inside yourself benefited by instructor insights and personalised coaching on breathhold
Hot Springs Water Wellness: Relax into the soothing waters of the Hot Springs for new water knowledge and ease followed by instructor-led stretching routine
Refreshing Ourselves: Light refreshments provided and a late lunch to close the retreat, hosted by your instructor
Skill Level
Ideal for established freedivers certified as level two keen to explore your inner drivers and develop new freediving skills in a supportive way without the pressure of performance.
Advanced (eg certified PADI Advanced Freediver or AIDA 3* / SSI Level Two / Molchanov Wave 2 or Lap 2 certification)
Master (eg certified PADI Advanced Freediver or equivalent with excellent levels of open water capabilities seeking to prepare to become an Assistant Freediving Instructor, or Freediving Instructor)
Health & Hygiene
We are committed to the safety of our guests, tour guides, skippers, and the people in our local communities around Port Phillip Bay and on the Mornington Peninsula. Have confidence that you are supported by an endorsed and recognised COVID Clean Practicing Business under the Australian Tourism Industry Council Quality Tourism Australia program. This provides guests with additional assurance that we have adopted global health and hygiene standards designed to keep your travels as safe as possible.
This endorsement is recognised by the World Travel and Tourism Council's Safe Travels Stamp, which is the standard regulatory bodies and guests expect for tour operators worldwide.
Program
Get ready to set yourself free with WaterMaarq in the beautiful restorative waters of Mornington Peninsula and southern Port Phillip Bay.
An important place of indigenous, colonial history and unique temperate reef waters and protected marine creatures and bird life.
Includes:
4-Day Retreat Based at the Peninsula Hot Springs
PADI e-learning access for on-line learning before the retreat
Breathwork exercises & guided meditation
2 x Pool breathhold & dynamic sessions
Hot Springs bathe & stretching session
2x Boat dives for line-diving, freefall practice, rescue simulation, and reef swim & opportunity to immerse with dolphins
PADI Master Freediver Certification
6 x Guests Maximum
Schedule:

Day 1
Welcome, Theory Recap & Self-Awareness
Breathwork Technique & Guided Meditation
Pool Relaxation & Breathhold Practice

Day 2
Cold water immersion practice
Nutrition & Training Disciplines
Boat Dive Line-Diving Coaching, Fun Reef Freedive & Opportunity for Immersion with Dolphins
Day 3
Training Plans & Equalisation Approaches Theory
Protection of Marine Environment
Pool Relaxation & Breathhold Practice, Rescue Simulations
Day 4
Hot Springs Bathe & Guided Stretching
Boat Dive Line-Diving Coaching, Fun Freedive Seal Swim & Opportunity for Immersion with Dolphins
Retreat Debrief & Closure
What you will need to bring:
Bathing suit, 5mm wetsuit including hood, weightbelt and weights, mask and snorkel, fins, towel(s), neoprene gloves and socks, re-useable water bottle, and, personal sunscreen.
Included Excursion
During this retreat, you will enjoy a bathing experience at the Peninsula Hot Springs, as well as two boat trips in the beautiful southern waters of Port Phillip Bay. The boat tours include a specific freediving line-diving session in groups of three, and afterwards a fun session to explore the reef, swim with seals and unique temperate fish, and the opportunity to immerse with dolphins.
Location
This wonderful water wellness, breathwork and freediving retreat takes place on the beautiful Mornington Peninsula in Victoria, Australia. It's around a 90-minute drive from Melbourne. In modern life the Mornington Peninsula is well known as a centre of well-being, surrounded by the waters of Port Phillip Bay and the Southern Ocean and Bass Strait. An incredible environment it is a destination that favours relaxing activities and immersion in Nature. Renowned for fresh produce farms, marine delicacies and long-established wineries, the Mornington Peninsula provides experiences for the discerning visitor. Historically rich, the region was home to the Boon Wurrung people of the Kulin Nation that may have traversed the shores for more than 40,000 years. First Settled by the British in early 1800s, it is an area now recognised for healthy living and protected wildlife including Australian Fur Seals, Bottlenose Dolphins (Burrunan) and Weedy Seadragons.
PADI Freediver Certification
This 4-Day Freediving Level Three Retreat provides the opportunity for you to develop skills and knowledge within your reach and move towards PADI Master Freediver certification, which is available upon successful completion of the retreat. To satisfactorily enrol in a PADI Freediver certification course you must be at least 18 years old. You need adequate swimming skills and need to be in good physical health. You must hold a recognised PADI Freediver level two certification or recognised equivalent.
Caters to advanced and master freedivers
Minimum age: 18 years
Learn to freedive 70m length in the pool, to a depth of 30m in the sea and hold your breath for 3:30 comfortably
Successful completion results in world-recognised PADI Master Freediver level three freediving certification
Terms & Conditions:
Retreats are held on the Mornington Peninsula and visit Fingal, Rosebud and Sorrento VIC during the sessions
Please arrive at the beginning venue 15 minutes before commencement time to ensure you have enough time to check in and get settled
Please dress comfortably
Please bring a bag with your swimmers, 5mm wetsuit, fins, mask, snorkel, weightbelt, a towel and your own re-usable water bottle. Rental equipment is available.

Guests must be able to swim. Retreats do not cater for people with no swimming ability. The Instructor retains the right to refuse participation in which case your attendance is forfeited

Guests with back, neck, or heart conditions, those who are pregnant or who have injuries/conditions that may cause a risk to their health are advised not to participate, or do so at their own risk
A Diver's Medical Statement and Questionnaire must be submitted to attend the course
A diving medical (AS4005.1) may be required prior to commencement of the course
All participants under the age of 18 years must have a parent/guardian sign all applicable waiver/medical forms

Subject to minimum numbers and may be rescheduled if minimum numbers are not met

The supplier reserves the right to substitute the venue / pool and / or change the day's itinerary without notice