Emergency Oxygen O2 Provider Course Mornington Peninsula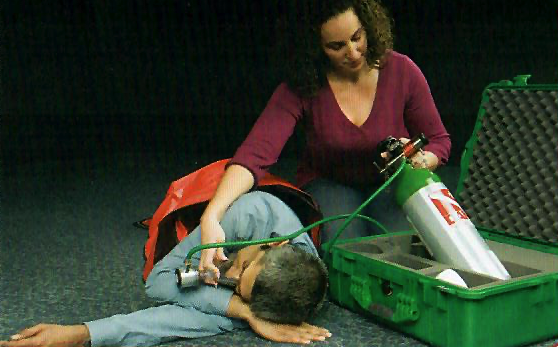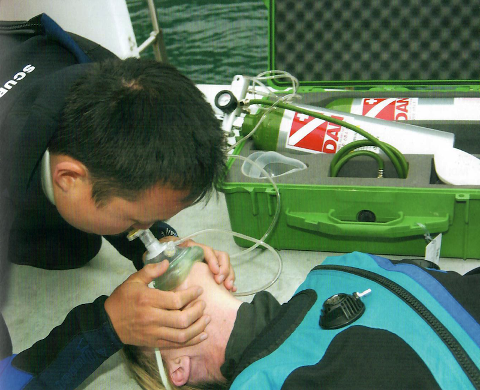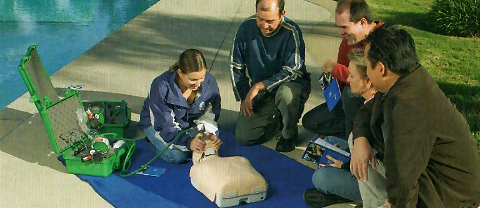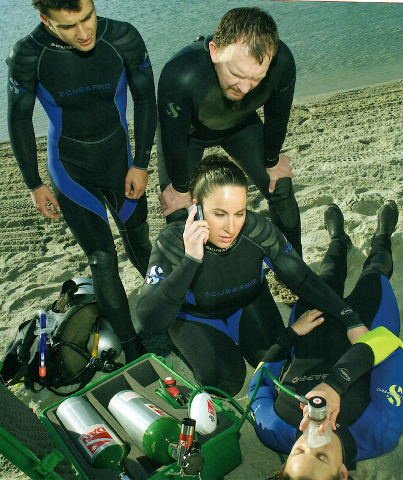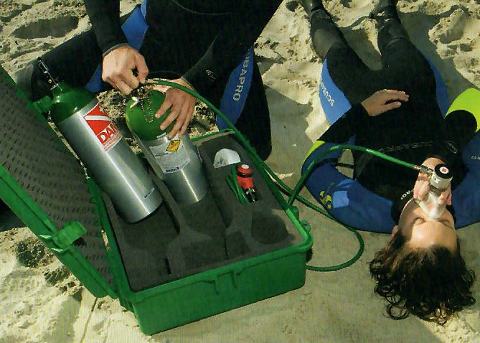 Duration: 3 Hours (approx.)
Location: Sorrento, VIC
Product code: EFR02PRO
It's internationally accepted that Oxygen is considered the number one first aid measure for dive incidents and an oxygen unit with proper training is a necessity for every professional or organisation associated with the aquatics industry.

The goal of WaterMaarq is to ensure snorkellers, freedivers and divers at every level and sites and organisations associated with maritime activities and water and contact sports are trained and prepared to use oxygen to assist an injured person in need.
It is not only useful for active dive enthusiasts in need due to an accident, but it is also useful or necessary as a treatment for many non-diving related injuries, diseases and intoxications that interfere with normal oxygenation of the blood or tissues. Providing emergency oxygen to an injured or ill person may reduce possible tissue damage due to lack of oxygen and increase the patient's chance of survival, which can affect every day people in the community.
Be ready when the need arises!
The Course:
The PADI EFR Emergency Oxygen Provider course has duration of up to 3 hours to develop your skills in, and teach you to recognise illnesses that are treatable with oxygen.
Home study + classroom session
Includes:
PADI Emergency Oxygen Provider e-learning access

Instructor-led tuition
Disposable non-rebreather mask
All First Aid Training Oxygen Provider apparatus and O2 cylinder for use during training
Required extras:
PADI Emergency Oxygen Provider Manual (added during booking)
PADI Emergency Oxygen Care at a Glance quick reference card (added during booking)
Prerequisites:

There are no prerequisites, age restrictions or water sessions required for this course - it's open to everyone. Scuba divers, snorkelers and anyone who is around divers - boat crew, lifeguards, etc. - will benefit from having this training.
Learning Elements:
You'll learn about dive injuries, different types of emergency oxygen equipment and safety considerations when using oxygen. Then you'll practice:
Assembling and disassembling emergency oxygen equipment
Deploying a non-rebreather mask and a demand inhalator valve on a breathing person
Using a pocket mask on a non-breathing person
Benefits of the Oxygen Provider Course
Some instances of relevant life-threatening problems where emergency oxygen can make a positive difference include:

Traumatic injury leading to excessive blood loss or airway/breathing interference
Shock - any injury or illness, serious or minor, that stresses the body may result in shock
Cardiac arrest
Respiratory arrest
Stroke
Drowning
Decompression illness (DCI)
It's for this reason that oxygen equipment is an important safety tool and one that can be easily used by people with no medical training. Not only can dive operators and businesses, charter boat vessels, coast guard operators, ferry operators, life saving crew and lifeguards, and commercial boat and maritime personnel benefit from knowing how to use O2 equipment and provide oxygen, everyone who has an interest in safety and well-being in an emergency can use these important skills.
Some of the features of following an Emergency Oxygen O2 Provider course are:
The Instructor will use special course presentations during the learning session
Every participant will receive a learning kit, including a printed manual to keep
The course is offered with an online learning session that can be completed in flexible timing, plus the face-to-face session ensuring your training is more complete
Skills training will be done using an actual constant flow and demand oxygen system
Every student receives an international recognised PADI Emergency Oxygen Provider certification and optional printed certificate
You will be trained under a professional and recognised PADI Emergency Oxygen Provider course by experienced personnel working in the marine industry